Park Lane Pedestrian Corridor Enhancements
Kirkland, WA
When the City of Kirkland decided to transform a part of its downtown business district into a pedestrian-friendly plaza, it turned to Perteet for a number of design and construction management solutions. The City's goal was to enhance economic development, increase walkability, and create a new community hub for gatherings and events. During construction, the City wanted to address the impact of the project on local businesses and stakeholders. The project also required a fast-track approach to retain federal and state funding.
Project Highlights
Roadway design
ADA upgrades
Stormwater improvements
Water main replacement
Environmental documentation
Construction management
A Place for Kirkland to Come Together
Perteet handled a wide range of design elements for the project, including roadway design, ADA upgrades, stormwater improvements (permeable pavers and bio-retention cells), LED lighting, replacement of a water main, and coordination with resource agencies regarding environmental documentation (NEPA/ECS), SEPA Checklist, Biological Assessment, and Hazardous Materials Technical Memorandum. Our team supported the City in Advisory Committee meetings throughout the design phase.
Addressing the Impact of Construction
Perteet also assisted the City in an extensive and integrated public outreach effort to address the needs and concerns of business owners and interested stakeholders affected by construction. Before ground was broken, the Perteet team and the urban designer joined business owners for a walking audit of the project site. This was followed by multiple meetings and open houses at key milestones to ensure business owners stayed informed and had a voice in the process. We also assisted the City in identifying utility impacts and coordinating relocations prior to street construction.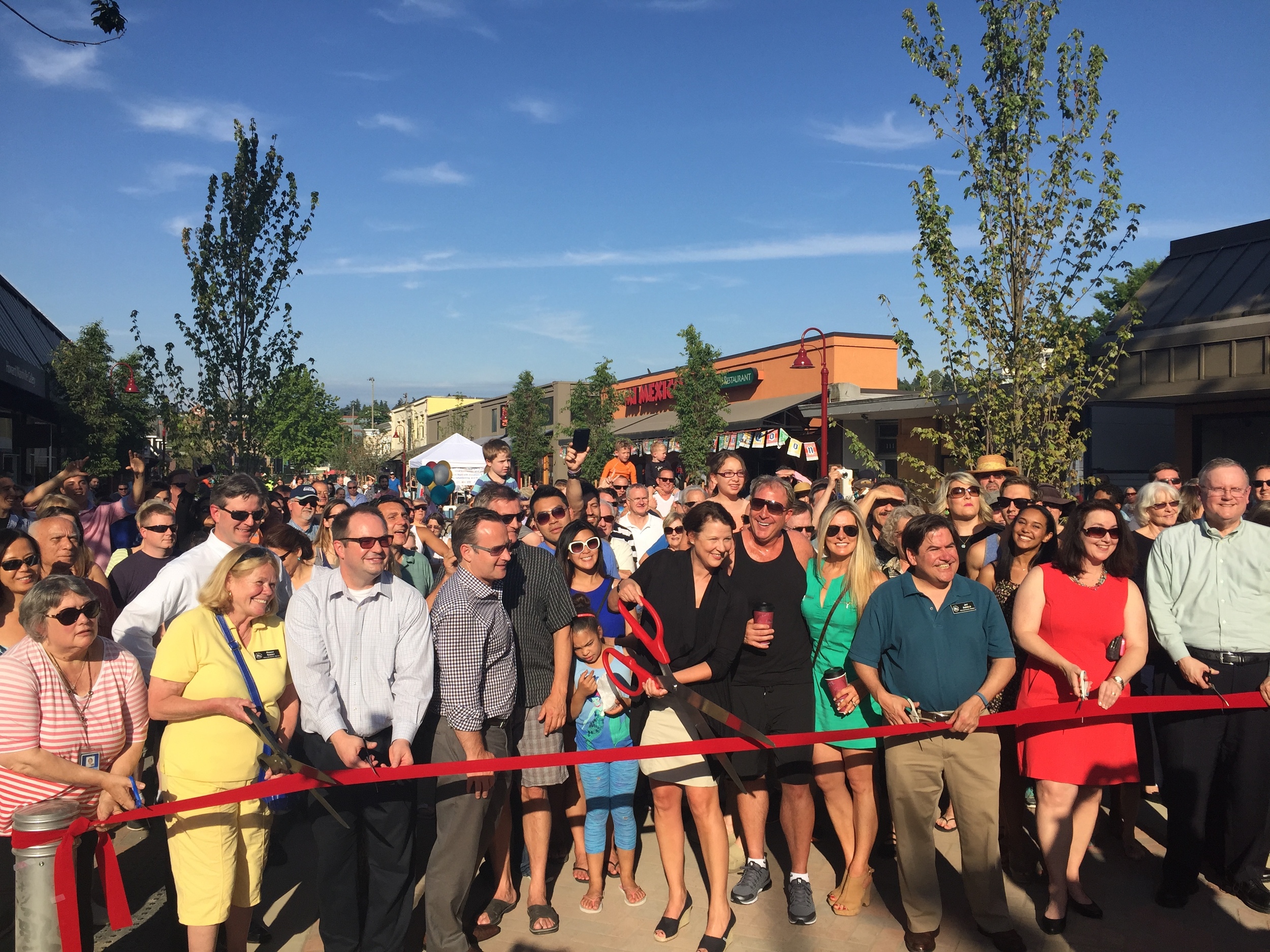 The new Park Lane has quickly become a focal point of the Kirkland community, playing host to everything from the Wednesday Market to outdoor concerts and car shows. As Kirkland neighborhood services coordinator Christian Knight recently told Kayla Roberts of the Kirkland Reporter, Park Lane is "the city's living room, a place to eat, shop, relax and enjoy active leisure. Ultimately, it is the community's gathering place." The Perteet team is proud of our work on the Park Lane project. We're honored to help the City of Kirkland get the most out of their investment, and to enhance the quality of its citizens today, and for future generations.
Helping Communities Thrive
From engineering and traffic planning to land surveying and construction management, we help the cities and towns of Washington State move forward.
 
Our leadership team provides team members with ongoing opportunities for growth in an open and supportive culture that prioritizes a healthy work-life balance.
We are happy to work with you to make your agency's vision a reality. Give us a call.